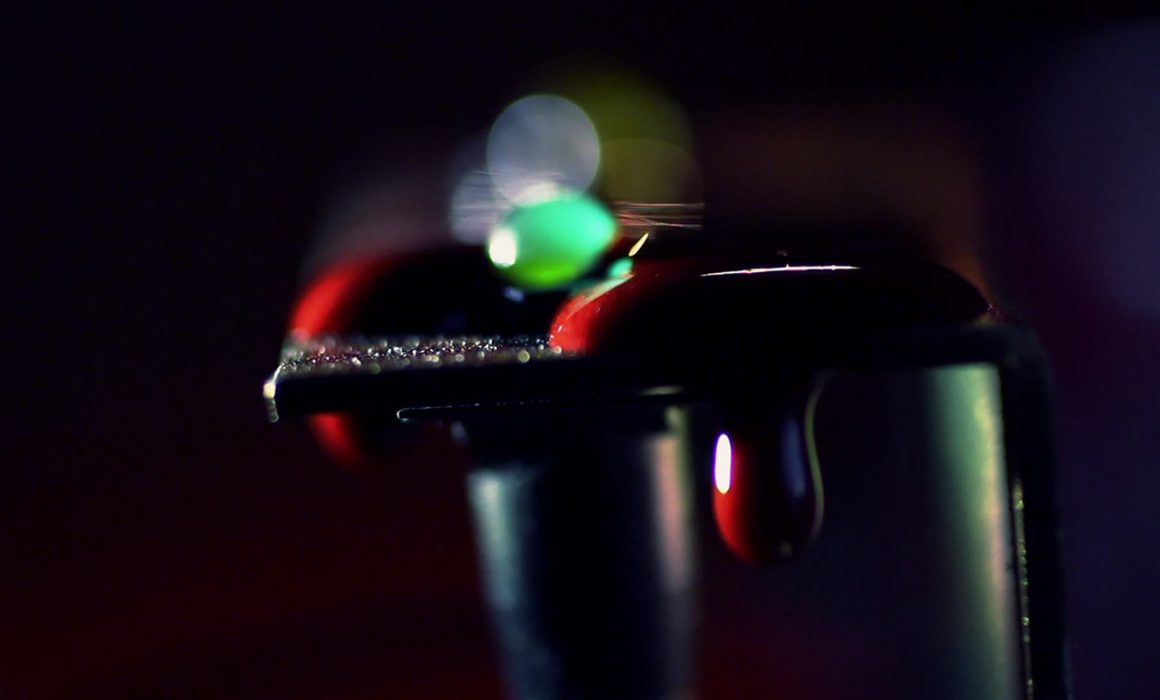 Nouveau label, nouvel artiste, nouvelle collaboration. En tant qu'amateur de musique électronique, j'ai eu l'agréable surprise d'être contacté par Lusine et le label Ghostly International afin de réaliser un clip pour le single Arterial.
Ce morceau electro ambient, complexe, froid et parsemé de sons chaleureux m'a inspiré une création que je qualifierais d'electrorganique : Un mix de sang et de composants électroniques. En résulte une vidéo intrigante ou l'on peut deviner qu'une sorte de machinerie électrique produit, ou, à l'inverse, se nourrit de sang. Cette vidéo aura nécessité 15 kg de composants issus de télévisions et d'ordinateurs, 5 litres de sang, 7000 photos et pas moins de 30 minutes de plans filmés.
Certaines productions audiovisuelles (films et clips) des années 80 et 90 furent également une source d'inspiration pour cette vidéo. J'y ai glissé des clins d'oeil sous forme de petits hommages à des oeuvres cinématographiques que j'apprécie comme : Tetsuo de Shinya Tsukamoto, Dracula de Coppola, Terminator de Cameron, The Thing de Carpenter, Videodrome de Cronenberg, le clip Digging in the Dirt de Peter Gabriel, etc.